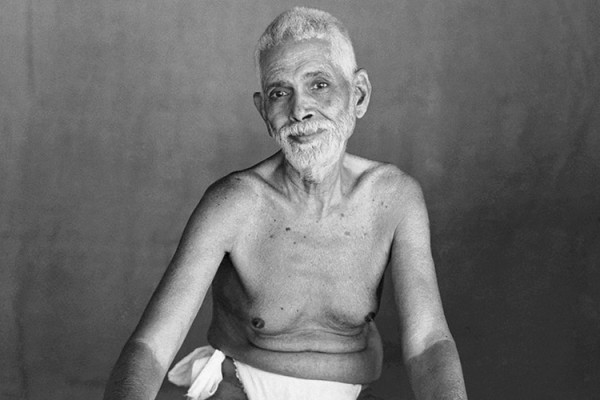 "The most astounding discoveries will come when our scientists turn away for a while from metal, stone and electricity; to examine and explore the nature of the Self (Soul) within the laboratory of man."
– Paul Brunton, Disciple of Ramana Maharshi
Latest Updates & Activities
Success Stories
Good morning everyone. 'Nothing is separate 'was the topic this Sunday. Each n every thing is interconnected in this universe though separate seemingly. How we can feel this connection. By being alert while doing routine work for example chewing food. In modern age of hurry and worry we do things out of habit. Every action is done in mechanical and unconscious way. When we drink water with awareness , we feel it passing through the throat going in stomach. This feeling and sensation and taste of water connect us with our entire body. As this sensitivity increases , we feel connected with the universe . Human beings come with this seed of consciousness. More we r alert, the sooner this seed grows. It is a medium to returning to our source. Regards

Good evening friends, yesterday we attended conference call on the topic Eternal Religion. It means to be relaxed n live with calmness. For this one has to be connected with oneself. Such type of person remains happy n blissful in all situations n circumstances. He has the treasure of being with himself. Relaxation comes when we live with totality, quickness and spontaneity. A relaxed mind makes it easy to go inward. Then mysteries of life start unfolding itself. This is eternal religion.

Good morning everyone. yesterday the topic of conference call was Organic Unity. As our body organs are different and their function is also different. But they are connected. In the same way, universe has assigned us different responsibilities but we are connected with the whole. Current example is Corona virus. All world is suffering due to one country's mistake. It is negative aspect of this concept. Let us know how to bring organic unity. Participation and by doing something extra and adding value to our work, we can bring organic unity. Participation gives us chance to connect with our emptiness. It brings delight. Here starts inner life. khushwant Singh 's (famous writer )grandmother

Used to spend time in feeding sparrows and these were hers happiest moments. Participation with oneself connects us with all the creatures of universe. This brings organic unity in life. Regards and gratitude.

Great tips .. of accepting ourselves in totality. It would naturally lead to Organic Unity explained by Dhwani yesterday.

Thank you Dhwani madam for introducing Pranayam program. I am more cool, confident and conscious during my clinic. I'm less irritable and more cheerful and energetic. Decision making is quick and without doubt.
Thank you once again.
Dr Pramod Jain
Paediatrician

Hello friends. Darshan means to be still and see urself n accept urself as u are. Kabir , Nanak, Meera centred themselves while doing their routine work. Participation, alertness and noticing breath r the keys to unlock oneself n have glimpses of oneself. Thanks madam Dhwani

In the conference call we can learn how to aware about ourselves practically. HOW can we conserve our energy.

Today's conference feedback….
First of all a big thanks to Dhwani madam for making things simple to understand and easy to apply in day to day life.

What madam taught today is that we have to participate…. Firstly with others by joining their work, this will reduce complaining. And this will lead to opening up of opportunities by existence. And if we participate in existence , we will have Darshan.

Hello friends. Yesterday the topic of conference call with Ma Dhwani shah was Infinite Delight. It's surface meaning is endless happiness. But its hidden meaning is the beginning of going towards blissfulness. It means to be alert towards oneself and to channelize energy . It results in calmness . Adverse circumstances are the best time to be aware and alert towards oneself. Lock-down creates fear in mind. Our energy can be used in doing pranayama. It will increase our immunity. In the same way if we become sajag or alert while doing small activities like washing hands, eating food and so on, we can overcome our emotions and create a kind of positive atmosphere. This alertness makes us sensitive towards each n every creature of the universe. We can enjoy the fragrance of flowers n the chirping of birds. We can feel the whispering sound of leaves n music of cool breeze. Thanks n regards

Hello and best wishes to everyone, hope you are safe and enjoying the creative time at home, rejuvenating your inner energy.
Yesterday at the conference call session on INFINITE DELIGHT subject, we came to know about activating our HARA chakra and finding our inner blissfulness. The more we move from objective to subjective side of things and our thoughts we rediscover ourselves and re-energize, re-engineer our personality.
Thanks & regards,
Stay where you are and stay safe, take care.