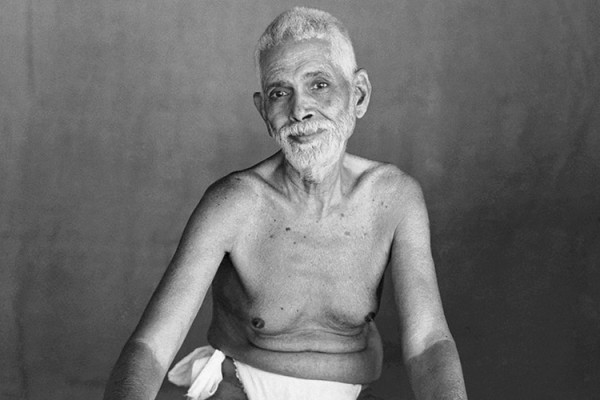 "The most astounding discoveries will come when our scientists turn away for a while from metal, stone and electricity; to examine and explore the nature of the Self (Soul) within the laboratory of man."
– Paul Brunton, Disciple of Ramana Maharshi
Latest Updates & Activities
Success Stories
Hello everyone. Great insight means to have connections with oneself. It also means to know about one 's own limitations n vastness. One should focus on the available resources n utillize them. One should not be possessive n waste one 's energy on others. By being connected with ourselves, we can realize the blessings of the whole universe. Gratitude to Dhwani Shah.

Hello everyone. Today we discussed on the topic Remember Yourself. It means we should first be conscious to our routine habits like reading, walking, working . It opens the way for awareness and alertness in routine activities. For example we can be alert while washing hands. We can feel sensation in our body while washing hands. We can follow this technique at this time of crisis when we r washing hands again n again. When we feel sensation, our mind gets relaxation, it doesn't wander here n there. It doesn't plan. One becomes a giver. Giving is a great bliss. It connects one with the whole existence.Thanks n regards.

Good morning everyone. The topic we had yesterday was Deepest Laws. Human beings r blessed with laughter. They r the only one who can go beyond happiness and unhappiness. Deepest laws means how to be happy in all circumstances. In subjective world, one has to create effect first. So focus should be on effect. If one is happy ,peaceful and blissful , no body can make one angry. A person remains separate from outer circumstances. He remains non judgmental and playful. Buddha was a blissful soul. He remained calm n cool, when people showed anger. By focusing on breath and seeing things with newness, we can try to follow the deepest law if being happy. Thanks n regards.:hibiscus::hibiscus::hibiscus::hibiscus::hibiscus::pray::pray::pray::pray::pray:

Hello everyone. This week we had a conference call on Sahaj Smadhi. Sahaj means to do every work with totality, awareness, witnessing n relaxation. It also means to accept n see possibilities of growth in all circumstances. One who lives spontaneously n peacefully, has the experience of smadhi . It is a blissful state of peace n relaxation.

Regards.

:pray:

:pray:

:pray:

:pray:

Hello everyone. Today we discussed on the topic: Godly Delight. It means to direct our emotions in all circumstances n utilize energy appropriately. It also means to play ur role perfectly and allow others to play theirs. This brings a kind of enthusiasm n joy in our work . Thanks and regards.

Good evening friends. On Sunday we discussed on the topic :Be wise. It means to be aware and to see possibilities in all circumstances. It also means to accept not to resist . Thanks n gratitude. :rose::rose::rose::rose::rose::rose:

Hello everyone. Today we discussed on the topic God is the Process. Everything in universe is in process beautifully. We create separation from God due to our mental laziness. But by being aware and having connection with emptiness, we realise that we are part of the whole universe. So there is no question of possessiveness wasting energy on others. Evolution is taking place . Forms are changing. There is no repetition. Caterpillar becomes butterfly. Human being passes through different forms. As waves are not separate from the whole. In the same way, we are also the part of the whole existence. Thanks

Good morning. Yesterday's topic of conference was ' Begin with devotion.' It means to work with totality and self awareness. By doing this whatever is waste disappears from our thoughts. There is no chaos or traffic of thoughts in our mind. For example if a room is full of furniture, there is no space for movement. If some things are removed, one can move easily. Same is with our mind. If it is occupied with thoughts, no emptiness is there. By being self aware not only in big things but in small things like eating, walking n washing hands , tremendous change comes in life. An emptiness is created, this is our second n new life. Regards

Good morning everyone. On Sunday, we had a discussion on Die n Reborn. Die means actually death of the ego or identity. It also means to have connectivity with emptiness. When one drops identity with awareness, that connectivity flourishes. Emptiness gives life. One gets reborn. It brings newness in life. Thanks.

Good evening friends. Today we discussed on the topic: Our nature. Where a person is alert to himself without any circumstances, he is in his nature. In other words, when he remains unaffected by the situations and remains alert at the same time, he is in true nature at that time. This alertness can be to his breath also . This alertness does not remain confine to him rather it is observed by others too. By being enthusiastic and having participation in small things we can grow our consciousness n alertness. Thanks n regards.